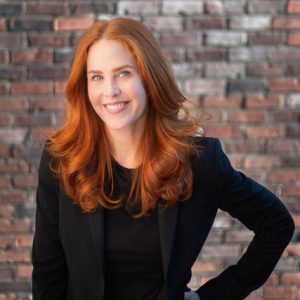 Kelly Aluise is truly dedicated to providing exceptional, professional, and comprehensive real estate services to her valued clients. Known for her in-depth knowledge and experience as a specialist in the Los Angeles real estate market, her trusted perspective, acute discretion, and thorough representation is highly valued.
As a local, Kelly loves the LA lifestyle and enjoys sharing her insights into the special lifestyle of rich and charming character that the distinctive Westside communities of Beverly Hills, Brentwood, Belair, Westwood and Palisades have to offer! Through her genuine dedication to the most prominent clientele seeking to acquire or sell properties within these neighborhoods; Kelly specializes in Luxury Residential, Single Family Homes and Condominium. Whether helping a client find their dream home or sell their special residence, Kelly distinguishes herself by creating an exceptional, elevated and personalized real estate experience!
Kelly excels at providing insightful guidance and marketing strategies that produce high-quality results. Sellers receive creative and well-organized marketing applications that clearly leverage their property's visibility. She designs a complimentary listing consultation that utilizes professional photography, refined staging serves a presentation in print, digital and social. She accurately addresses each issue to protect and achieve the targeted sales value of their property and is recognized for her skill in securing full price and above asking price offers. With a sophisticated, consultative approach, Kelly carefully listens and takes the time to educate her buyers on current market conditions as well as evaluate and prioritize her clients' goals so that she may find a home that meets their lifestyle requirements.
Kelly's clients enjoy her personal touches and find that her warm and friendly personality is very present in everything that she does. Her immediate accessibility, timely answers, and trusted counsel makes her an invaluable asset to her clients. She's masterful at finding creative and equitable solutions, and ultimately ensures that each client receives outstanding representation that exceeds all expectations.
Outside of work, Kelly's hobbies include acting and dancing. She attended The School of American Ballet in New York City, has been featured in 50+ national network commercials, parts on soap operas and movies. She recently won 2nd place at USC's 2017 Glamour Smackdown competitions for the Argentine Tango. Kelly has an incredible ability to apply her adventurous and competitive spirit from her activities to her work. She is devoted to everything she does and it shows in the valued relationships with her clients. They truly appreciate her efforts for everything she does on their behalf and value the friendship that continues after the keys exchange hands.