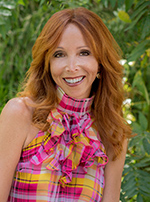 Candice grew up in a real estate family in Southern California and has been marinating in it since she was a child. Candice began her career in Real Estate in 1998 as a managing partner of Pacific West Partners Realtors, representing family trusts as well as individual and private investors for sales and rentals (condos, single family residences and multifamily properties).
Candice has always been attracted to projects; things she can create, negotiate and figure out how to tackle. Candice spent about 10 years of her professional life producing unscripted television for Bravo, ABC, BBC, CBS, Lifetime, and Discovery to name a few. Candice was honored to be apart of Emmy award-winning documentary, Black Hawk Down for Discovery. With a successful track record, Candice learned very early that her ability to take lemons and make lemonade wasn't any different than finding that diamond in the rough and pairing it with that fantastic buyer and or seller.
Candice's unparalleled people and management skills coupled with her passion and attention to detail about real estate, and the industry in general, helps navigate her clients through whatever market conditions we are experiencing. Whether one is a first time buyer trying to get into a new home, a seasoned investor wanting to achieve a specific financial result, and or a seller wanting the highest price for their home, Candice's professionalism, negotiating skills and attention to detail shines through each and every successful transaction.
Candice has a Bachelors degree in Sociology from University of Colorado, Boulder.